WOW US WEDNESDAY – KG BLAZIN NINE OH – PEDIGREE
Our second "Wow Us Wednesday" is going to KG Blazin Nine Oh, who smoked a 14.28 to win the first round of the Houston Livestock Show and Rodeo. KG Blazing Nine Oh.. aka.. Ruby  was the top futurity horse of 2015 for million dollar sire Blazin Jetolena! She won money in futurities, open 1D races and pro rodeos.
After 7 long months of rehab for a soft tissue injury she makes her return to rodeo at Rodeo Houston and rocked it with a win in the first round. Owned and ridden by barrel racer Kathy Grimes, who is currently sitting 3rd in the world standings. She is riding some great horses and you can learn more about her journey here on her website and facebook page.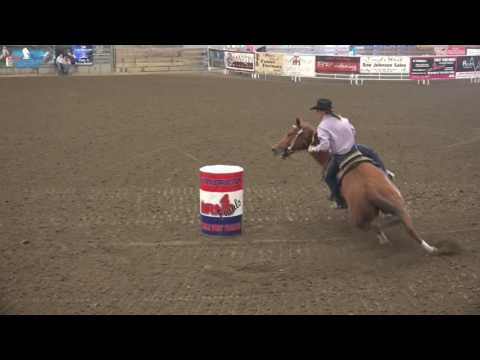 Sign up for our newsletter, it goes out every Friday!