Motivate and Dominate… World Champion Sherry Cervi…
Sherry riding her horse George at the 2012 NFR, photo credit to Hubble Rodeo Photograpy
You would probably have to search far and wide for someone that is active in rodeo and not know WHO Sherry Cervi is. If you are a barrel racer, you KNOW who she is. She oozes grace in and out of the arena. Her long blonde hair matches her blonde bombshell quarter horse mare she runs named Stingray. Sherry has had some amazing horses in her career and she is quick to point that out. In the DVD "From Hearts to Champions" Cervi mentions that she wasn't a gifted barrel racer as a kid but always wanted to be. She said it didn't come naturally but she worked hard at the sport and her hard work has paid off.
The Marana, AZ Cowgirl will come in to the NFR this year in the # 1 position in the barrel racing. With over 147,000 won in 2013 the modest cowgirl has dominated this year. She tells Jolee Lauteret for the WPRA that it has been one her "best summers."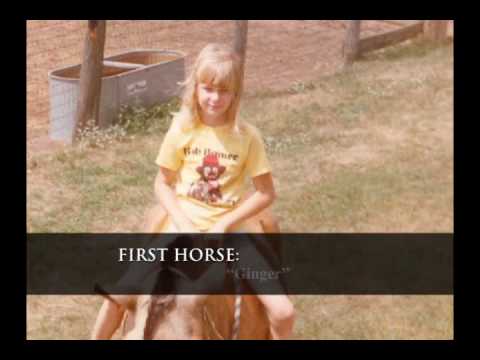 Sherry is more than just a barrel racer and horse trainer. Sherry is a motivator in and outside of the arena. Sherry states on her website that one of her favorite books is the Mind Gym and she says she is an avid quote lover with one of her favorites being "You get out of life what you put in to it." There is no doubt that Sherry is a hard worker and puts everything in to her barrel racing career. I think the term "Motivate and Dominate" was made for Sherry Cervi. I know she has certainly motivated me from time to time and the dominating part of the equation comes without question. As Sherry pulls her rig in to the bright lights of Vegas there is no doubt she will dominate in the Thomas and Mack, like she has done…...for so many years. 
Leigh Walkup – OTRR