Your Guide to Barrel Racing Clinicians
*this post may contain affiliate links. Please read my disclosure for more information.
At one time or another we all think "I need to go to a clinic" Then of course the thought may disappear until we hear of a clinician coming close to our area. Next "is this clinician good for my program" Well.. I am going to break down what each clinician says about their program. Sort of a cheat sheet! Hopefully this information will help you decide, "Which Barrel Racing Clinician Is Right for You". I tried to also add videos that I could find of the clinician at work.
Kristin Weaver Brown: 
 AQHA World Champion
 NFR Qualifier
 Barrel Futurity Trainer
 Barrel Racing & Horsemanship Clinician
Kristin has multiple reserve world championships in reining and and working cow horse. She has an extensive background in horsemanship and brings that to her barrel racing clinics. Her clinics have included: basic horsemanship, drills, hand placement, proper turns, and completion of the barrel pattern. She is a believer in positive coaching. Big on horsemanship and making a plan for you and your horse. She offers an advanced clinic as well.
Facebook Page
Kristin Weaver Brown Website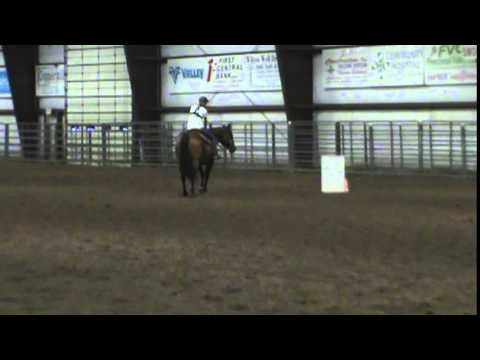 Molly Powell: 
⦁ 30 Years of Professional Barrel Racing Experience (pro card at 10 years old)
⦁ Olympic Gold Medalist
⦁ NFR Champion
⦁ Million Dollar Cowgirl
Molly offers many clinic packages, from online lessons to half day clinics and full and private clinics. She has a plethora of knowledge and also has an entire DVD line. Her website has lots of information and she offers her services in many avenues. You can easily continue with Molly's techniques after her clinics with all the other services she offers. She also has a bit line and will talk you through what bit works for her and why. "I will show students and their horses the steps to follow and achieve quick, snappy turns and make their runs more consistent. I teach the horsemanship traditions that I use everyday on the horses that I ride and compete on! Horsemanship is not something that you learn overnight! "  She has a calendar on her website with her clinic dates.
Facebook Page. 
Molly Powell Website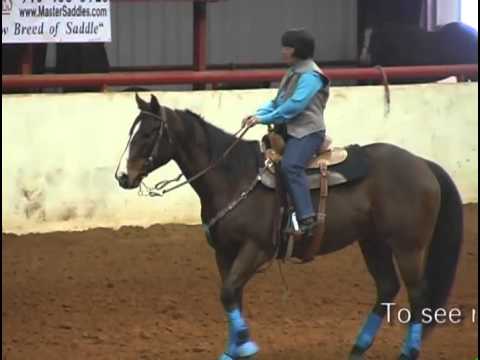 Connie Combs: 
World Champion Title on a Stallion
3 WPRA NFR average championships
7 Time NFR Qualifier on two different horses
3 Fastest NFR times, 2 different horses
Only professional to win a WPRA title on a Stallion
5 year professional record of never hitting a barrel
Futurity Money Winner
Qualified 3 horses for the AQHA World Show
Developed saddles, tack and bits designed for the winning edge
Connie Combs has years and years of experience and has been a clinician for a very long time. She already has a very extensive clinic schedule on the home page of her website. She travels a lot for her clinics, including Canada. Her website also have a few training tips and here is a video posted on youtube, of one of her clinics. Check out her schedule here.
Facebook page
Connie Combs Website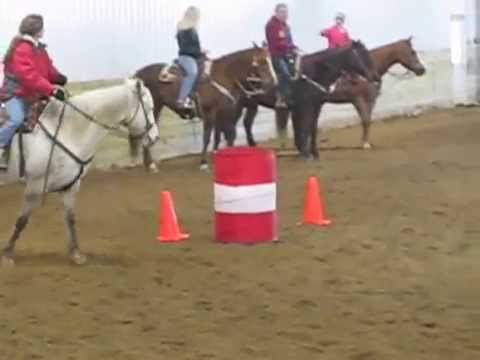 Martha Josey and the Josey Ranch:
Honestly there are so  many accomplishments between Martha Josey and R.E. Josey it would take pages and pages to list them. World Championships, WPRA, AQHA and NBHA wins, roping accomplishments.. the list just goes on and on. Lets just sum it up and say, the level of knowledge is sky high.  The Joseys love putting on clinics and do a lot of that at their ranch and some on the road. Here is a link to the 2017 clinic list.
Martha Josey has an extensive video list on Youtube, you can learn a lot be watching her videos. Ty also goes over a lot of different drills. Its important to learn about the "style" of the clinicians before spending money. Here is the link!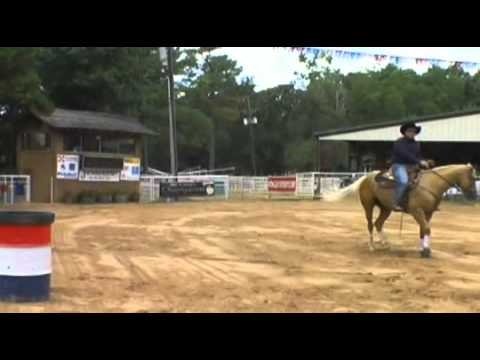 Dena Kirkpatrick:
West Texas Futurity Champion
San Antonio Livestock Show & Rodeo Champion
The Texas Futurity Champion

BFA Reserve World Champion

Elite Futurity Champion

BFA World Championship Futurity Champion

Las Colinas Futurity Champion

AQHA World Champion

Speedhorse Gold Cup Futurity Reserve Champion

Harlequin Farms Futurity Champion

Old Fort Days Futurity Reserve Champion

BFA Reserve Futurity Champion

Hold the record for the only horse/rider to win all 3 go-rounds of the BFA Championship Futurity


Held a position in the top 10 Futurity Trainers for 10 consecutive years in a row
Dena has trained many, many, many champions, their lifetime earnings are pretty incredible. Dena has been a clinician for many years and her unique training method is called "One Smooth Motion" She also offers a 5 disc DVD set about her training methods and starts with a 2 year old on the ground all the way up to a 6 year old seasoned rodeo horse.  Dena has a youtube channel that shows many videos on her training style.
Facebook page.
Dena Kirkpatrick Website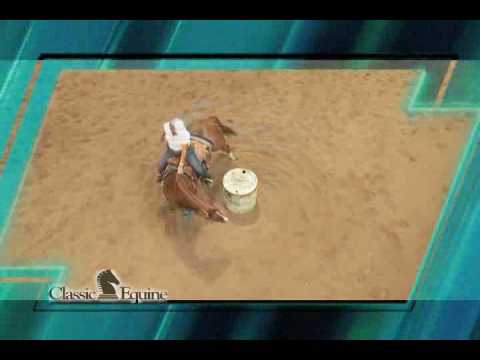 Jackie Jatzlau:
2x NFR Qualifier
Multiple Futurity and Derby Champion
AQHA World Champion
2011 IFYR Hall of Fame Inductee
Jackie has many accomplishments and has been a face in the barrel racing industry for many years. She has put on clinics in the past and I am not sure if she is continuing to do so.  Her website is a little out of date and no clinic information has been posted since 2009, however she does keep her Facebook page updated. She is super busy but always one to keep a look out for, as I have always heard great things about her clinics. She did an interview for us a few years ago and answered two training tips, read here. 
Facebook Page
Jackie Jatzlau Website
Jane Melby and The Melby Team
3X NFR Buckle Winner
2 World Championship Titles
Over 30 Years of Teaching Experience
Jane already has a lot of her clinics lined out on her website. I also LOVE that she shows an itinerary of what you will be going over at the clinic. She really does give a play by play so you know exactly what to expect at a 3 day clinic. Really takes a lot of the confusion out of your schedule, you know when you get there what you will be going over. She also shows a lot of reviews on Facebook, which is wonderful. You can always look through those and see if you know any of those individuals. Don't be afraid to reach out!
Facebook Page
Jane Melby Website
Ryan Lovendahl:
Trained some of the top barrel horses in the world including
WPRA world champion MP Meter My Hay aka Stingray
2x NFR qualifier & Reserve AQHA World Champion Sheza Blazin Move
NFR qualifier Blazin Jetolena and many more
I have always read great things about Ryan and his ability… his resume speaks for itself. However finding information about his clinics seems to be a little more difficult. He doesn't have a website that I can find, however he does have a Facebook page. I noticed people asking about 2017 clinics but those questions haven't been answered. I did find this great article online from Barrel Horse News, its a 3 part series called Round Pen to Rodeo Ready with Ryan Lovendahl. 
Paul Humphrey:
Reining, working cow horse background
Believes in horsemanship
Breaking the Mold
Paul has an extensive website about what he offers, which is very refreshing. Its very obvious he is a clinician that takes pride in what he offers his students. His "Breaking the Mold" program is not about a stronger bit or stronger hand, or gimmicks. Its about teaching your horse how to give to your hand and leg pressure, etc. Paul offers DVD's about his training program. Paul has more than one type of clinic, from beginner to advanced. You can learn more on his website, which already includes his 2017 schedule. Paul's website, facebook page and calendar set up is very impressive. It's obvious he takes pride in his work.
Facebook Page
Breaking the Mold with Paul Humphrey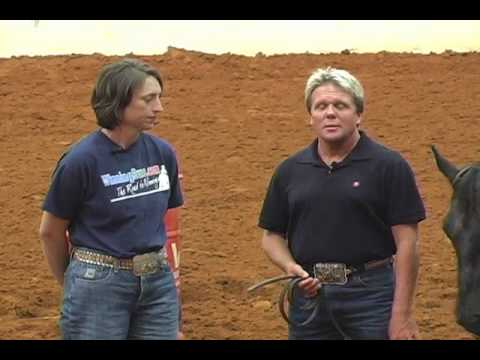 Judy Myllmaki Barrel Racing Clinics
BA in Education with 14 years of teaching experience
National Finals Rodeo Qualifier
Montana Pro Rodeo Circuit Champion
Montana Pro Rodeo Circuit Finals Average Champion
Dodge National Circuit Finals Qualifier
Multiple Futurity Championships
With 14 years in education and 35 years in the industry Judy brings a lot to the table. Being a teacher she can explain her techniques well, along with a positive attitude, confidence and being a successful competitor! I have always heard wonderful thing about Judy's clinics. I did find a youtube video of her talking about bits and personal advice. You can check it out below. She had a great 2016 clinic schedule as well, so be sure and keep checking for her 2017 schedule.
Judy Myllmaki Barrel Racing Website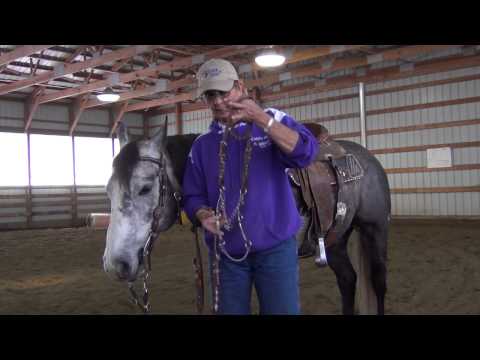 Dan and Vicki Rienhardt:
The both of them have way to many accomplishments to even think about listing out! They have a long history with horses and helping others. I have read many people say they enjoyed their clinics a lot and have come back time and time again. They also offer a tenative schedule on their website so you know exactly what your day will look like. I love this idea. They have some of 2017 set up as well!
Lynn Mckenzie: 
2X World Champion Barrel Racer
5X NFR Qualifier
Multiple wins at achievements
Lynn really has done it all and she is has been a clinician for many many years. She has a large following and also has a saddle line, bits, DVD's, etc. Lynn works with all different level of riders and horses. From green to experienced she has something for everyone. Lynn also offers 1 day clinics, since so many people are busy hauling and may just need a tune-up. Lynn also has a  clinic schedule on her website so you know what to expect.
Facebook Page
LM Barrel Racing and Clinics
Charmayne James
All Time Leading Money Earner, Barrel Racing
First Million Dollar Cowgirl, 1990
Most Professional Rodeo Championships, Single Event, 11

Most Consecutive Professional Championships, 11

First WPRA Member to Earn #1 back number, 1987

First WPRA Member listed in Guinness Book of World Records, 1987&92

WPRA Record Most NFR Qualifications, 19 (consecutive)

Holder of More World Championships than any other Woman in Professional Sports
Charmayne for sure has the resume and has been giving clinics for many many years. She normally has a lot going on at her clinics, from dentistry, chiro,  bits and horsemanship. She does have a DVD line as well called the Perfect pattern as well as book. She already has her 2017 schedule up on her website.
Facebook Page
Charmayne James Website
Now this is by no means all of the clinicians out there, but it is  a good start. I will continue to update this list throughout the year. Be sure and sign up for our Enewsletter, our Friday email has more about clinicians. Our Level Up Series starts next week as well!
Be sure and check out:
3 Must-Haves for Leg Therapy
5 Things to Include in your Winter Riding
When Things go Wrong
PIN for later: